AFJ Custom Guitars
Our workshop is situated near Valencia, Spain and we have over 20 years experience in the building of custom instruments.
Instrument repair is another of our main areas of work and for many years musicians from all over Spain have put their confidence in us when looking to repair or modify their guitar or bass.
Our guitars:
Our guitars are based on classic designs but we like to think they are an genuine inspiration to artists in the development of their music.
Our customers: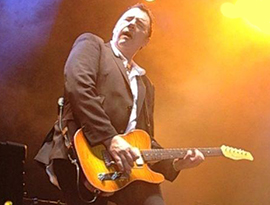 Throughout the years, here are some of the countless musicians we've worked with: José de Castro , Carlos Goñi, José Vera, Javier Arpa, Nacho Mañó, Graham Foster, Antonio Ramos
Product lines:
We are official distributors for: Bigtone amplifiers, Suhr guitars, amplifiers, effects and pickups Fralin pickups, CMAT mods & Crazy Box pedals, We have a large stock of products available but if you do not find what you are looking for, please contact us to place your order ..

Guitars on offer
From today until January 8th or while stocks put a special price these guitars: one Suhr Pro T1 Sonic Blue, one unit S100 Color Candy Apple Red and two units S200 Color Black Metallic, Rasmus carry the Made in USA Suhr pickups, Gotoh 510 bridge the same fret used in Suhr, the frets are level with PLEK machine and adjusted and revised in the factory before sending Suhr, made Alder and American maple.